Tummy Tuck is a plаstic surgery that allows you to get rid of a skin apron, excess fat deposits in the abdomen, and return stretched muscles to normal.  The fact that the operation belongs to plastic surgery does not mean at all that it is used only for aesthetic purposes.
Proper preparation for a Tummy Tuck will make the procedure as easy as possible, and recovery will be quick.
Why does the type of Tummy Tuck matter?
There are 2 different types of tummy tuck performed at our CatchLife Aesthetic clinic in Turkey.
Mini Tummy Tuck is a surgical correction of the shape of the abdomen with a smaller incision and without transferring the navel.  Mini-abdominoplasty is performed in cases where it is necessary to eliminate a small excess of skin and adipose tissue in the lower abdomen.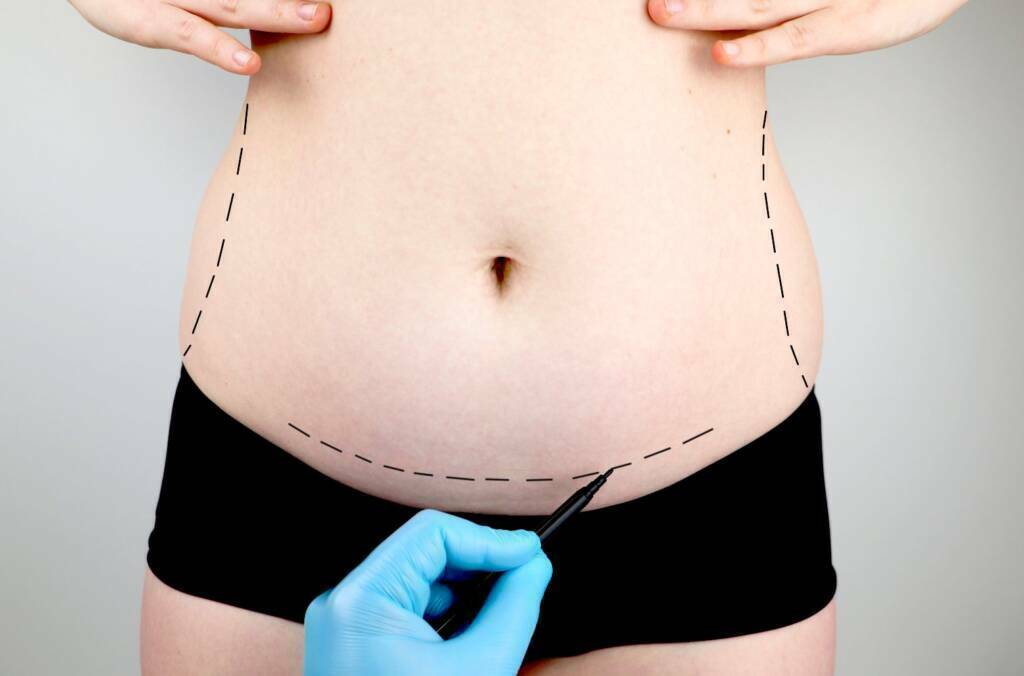 A full-abdominoplasty involves a more extensive incision, as well as the transfer and formation of a new umbilical ring. A full abdominoplasty is indicated for a large amount of stretched skin, displacement of the navel and diastasis. Therefore, the consequences of rehabilitation depend on its type and the degree of complexity of the surgical intervention.
In the postoperative period, it is mandatory to wear special underwear or a bandage.  After a limited tummy tuck (mini-abdominoplasty), the patient can be monitored on an outpatient basis, after a major tummy tuck, treatment is carried out in a hospital. 
The cosmetic suture is removed on the 14th-16th day. The course of the postoperative period depends on the volume of surgical intervention.  Complications that may develop after surgery are not specific, and if the operation technique is followed, the postoperative period is properly managed and doctors' recommendations are followed, they are rare.
The most common of them – limited accumulations of fluid (seroma) in the operation area – are eliminated by punctures with a thin needle. The procedure is usually painless. About the time of recovery and return to the usual way of life, they occur after mini-abdominoplasty in 2 weeks, after abdominoplasty – within 1-1.5 months.
Thanks to the professionalism of our doctors, this operation effectively copes with the following problems:
But you can evaluate the fully achieved effect in about a year and a half (it all depends on how long the scars will be delayed). Nevertheless, the result obtained is worth the long wait, because it is unrealistic to get rid of the hated stretch marks and sagging skin without a surgical lift.
Dreaming of getting fit in a short time, but unable to achieve your cherished goal? Not satisfied with the results of diets and gruelling workouts in the gym? Come to our clinic CatchLife Aesthetic in Turkey – we will give your body aesthetic perfection!
Contact Us
Have Questions?
Get in touch!
Altinkum Mahallesi Ataturk Bulvari
No: 116/AB Konyaalti, Antalya, TURKEY