Each of us wants to be beautiful, and a slender figure is one of the important components of external perfection.  Many keep fit through diets or sports, but this does not always give the expected result.  Then aesthetic medicine comes to the rescue. Let's talk about the possibilities of liposuction.
What Does Liposuction Do?
Liposuction is an aesthetic operation aimed at removing fat deposits from certain areas of the patient's body.  Contrary to the prevailing stereotype, this procedure is not indicated for obese people, since its main task is not to reduce the weight of a person, but to change the shape of the figure.
However, in some cases, liposuction is an important adjunct to weight loss methods.  Reducing the volume of the hips, waist and shoulders allows you to adjust the silhouette, "blurred" after a sharp loss of a significant number of kilograms.
Areas of the Body Where Liposuction can Be Done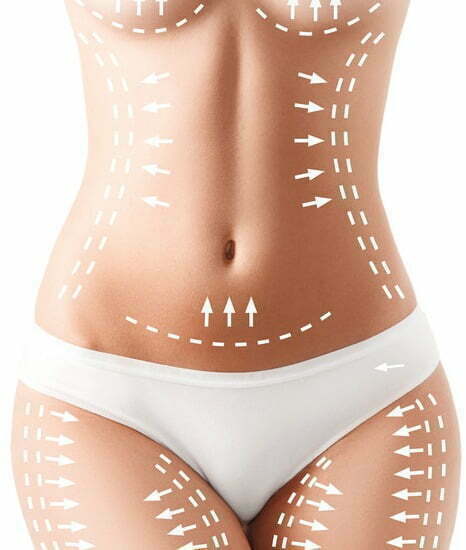 It is generally accepted that the main target of liposuction is the anterior abdominal wall.  But often other areas of the body require correction.  Surgeons distinguish about 25 zones subject to liposuction.  This includes various areas of the arms and legs, back, face, neck and chest.
Removal of fatty deposits in each case changes the silhouette of the patient in a certain way, and only a competent doctor is able to accurately predict the result of the intervention.
Often, liposuction of some parts of the body is advised to be combined with other types of plastic surgery: for example, when removing adipose tissue from the lower part of the face, neck and chin, it is possible to tighten the skin, which provides a double rejuvenating effect and prevents the formation of excess wrinkles in this area.
And liposuction of the abdomen in combination with abdominoplasty – removal of excess skin on the anterior abdominal wall – promises the return of a slender silhouette.
Decisions about such combinations of applied techniques are made individually, during a preliminary consultation with the surgeon.  After studying your appearance and learning about your wishes, the expert will offer several options for achieving the goal, taking into account your financial capabilities, lifestyle and even plans for the future. So, a good doctor may insist on postponing the operation if, for example, the patient is planning a pregnancy: liposuction itself is not a contraindication to this process, but under some circumstances, it would be wiser to postpone it until the postpartum period so that there is no need for re-correction.
Contact Us
Have Questions?
Get in touch!
Altinkum Mahallesi Ataturk Bulvari
No: 116/AB Konyaalti, Antalya, TURKEY