Modern aesthetic medicine today offers a huge method to get rid of excess fat. We will tell you about the most popular types of Liposuction, their pros and cons, and most importantly, explain how to choose the right one for you.
There are several types of liposuction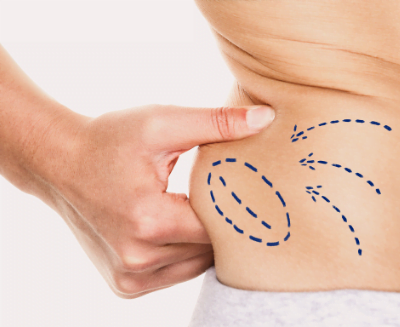 Traditional Liposuction is a procedure during which the surgeon destroys fat deposits with the help of forward movements of the cannula. To make this process easier, Klein's thinning solution is often introduced into the problem area beforehand. Such Liposuction is considered quite traumatic for the body, however, it allows you to get rid of several litres of fat, so it is often performed on patients with a lot of excess weight. In addition, the operation can be combined with the excision of excess skin and achieve the most attractive result.
This method involves the destruction of body fat using laser radiation. The surgeon inserts a special cannula equipped with a laser through a small puncture into the problem area. Under the action of pulses, the subcutaneous fat is converted into a liquid emulsion, which is then removed using vacuum suction. The advantage of this method of liposuction is low trauma for the body. However, it is not suitable for all patients.  With the help of a laser, too extensive fat deposits cannot be removed. Also, it is not suitable for working with delicate areas, for example, the chin area. With a small thickness of the fat fold, the laser can provoke the appearance of scars.
Unfortunately, there is no ideal Liposuction technique suitable for all patients. The choice of technique should be based on the amount of excess fat, its localization and density. In addition, it is necessary to make sure that there are no contraindications and take into account individual characteristics: age, body type, skin condition, ability to regenerate, etc.
Come to CatchLife Aesthetic for a free consultation so that our specialists will select the type of Liposuction that is right for your body!
Duration of the Liposuction procedure
The duration of the procedure is about 2 hours and goes as follows:
After Liposuction, you need to stay in the ward for 24-48 hours. Postoperative rehabilitation lasts about 2 weeks. Swelling after Liposuction can persist for several weeks: wearing compression underwear speeds up the rehabilitation process, and prevents skin sagging and other undesirable effects.
Cost of Liposuction in Turkey
Turkish plastic surgeons are already quite well known as experienced specialists capable of performing cosmetic and reconstructive procedures of any complexity.  Patients of all ages from more than 140 countries of the world come to take advantage of their knowledge and practical skills. The level of equipping clinics with modern equipment here corresponds to European and American hospitals, and many doctors, before gaining access to the treatment of patients, undergo training in large clinics in the USA and the European Union.
In Turkey the cost of Liposuction is relatively low compared to Western European countries or the United States of America – in a number of cases, it is possible to save a significant share of the budget, about 20-30%. A better offer in the service market is almost impossible to find.
Average Liposuction price in CatchLife Aesthetic – £1.600-2.000
CatchLife Aesthetic clinic's  specialists will help you to choose the most effective and safest method after consultation and examination.
 Choose Liposuction at the most affordable prices  with the best surgeons at CatchLife Aesthetic clinic in Turkey!
Contact Us
Have Questions?
Get in touch!
Altinkum Mahallesi Ataturk Bulvari
No: 116/AB Konyaalti, Antalya, TURKEY