A beautiful flat stomach is the dream of many women, which often remains unattainable because the female waist is most affected by changes during pregnancy and weight fluctuations. Tummy tuck in Turkey will help to restore your best forms.
Tummy tuck procedures can remove excess skin, reduce excess fat by direct excision and liposuction techniques, firm, flatten, restore abdominal muscle contour, and restore a youthful, natural and proportional aesthetic midsection.
Consultation with your surgeon in CatchLife Aesthetic is the best solution for patients to consider if they are the right candidate for Tummy Tuck or not. In general, this surgery candidates must be:
The important part of the surgery is the initial consultation. At the first consultation, the surgeon and patient decide whether Tummy Tuck is suitable for your needs and goals. This method ensures that patients get the results they desire.
The best tummy tuck candidates will have:
Different types of Tummy Tucks
There are several plastic surgery techniques that are used to correct body contours in the waist and abdomen: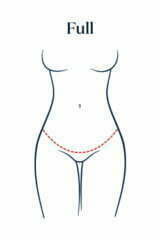 Horizontal and vertical abdominoplasty is an operation during which an incision is made on the anterior abdominal wall.  The surgeon removes excess skin and tissue, tightens the muscles, stitches and installs drainage.  According to this method, abdominoplasty with the transfer of the navel is performed.
The incision is made in the bikini area to hide postoperative scars as much as possible. Due to limitations, this technique is used to remove minor defects and skin-fat deposits.
Through a puncture in the pubic area or the navel, an endoscope is inserted into the patient's body.  An even more gentle operation, which is intended only for suturing the abdominal cavity.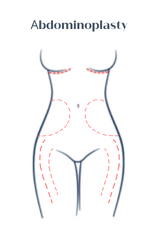 An extensive operation that affects several areas at once – the abdomen, groin, hips, back. This technique is used to remove significant accumulations of skin and fatty tissues.
Recovery after Tummy Tuck
On average, the operation lasts from 2 – 4 hours and is performed under general anaesthesia. After its completion, the patient must spend 2 – 5 days in the inpatient department, the drainage is removed on the second day, and the stitches – after 10-14 days. During the home recovery period, be sure to wear an elastic bandage and strictly follow the doctor's recommendations.  Physical activity and sports load will have to be limited for some time, from 2 – 6 months, depending on the complexity of the operation.  The result after Tummy Tuck surgery can be fully assessed after 2 months. In the absence of sudden changes in weight or hormonal disruptions, it persists for life.
Contact Us
Have Questions?
Get in touch!
Altinkum Mahallesi Ataturk Bulvari
No: 116/AB Konyaalti, Antalya, TURKEY