A beautiful elastic breast has always been a special subject of female pride, emphasizing the health, attractiveness of its owner and attracting the attention of the opposite sex.  Today, in the 21st century, any creation of Nature can be brought to maximum perfection.  Breast augmentation surgery takes only one hour, and the resulting ideal result will please you for many years.
Augmentation mammoplasty, or endoprosthesis of the mammary glands with mastopexy, is a plastic surgery for breast augmentation, which allows, by inserting an implants, to give it the desired shape and size.
INDICATIONS FOR BREAST AUGMENTATION WITH ANATOMICAL IMPLANTS:
CONTRAINDICATIONS TO BREAST AUGMENTATION
The operation to increase the mammary glands is not performed during pregnancy and lactation, with serious pathologies of the cardiovascular system, exacerbation of oncological and chronic diseases, hemophilia, decompensated diabetes mellitus, as well as individual contraindications according to the doctor.
How is breast augmentation surgery performed in Turkey?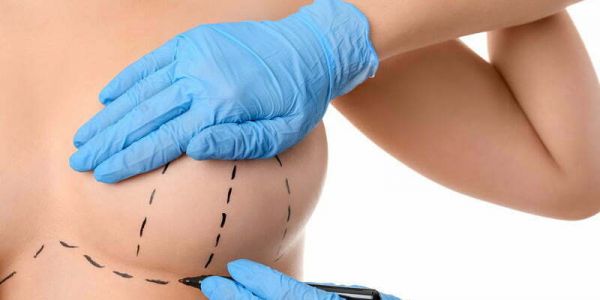 In order to have breast augmentation surgery, patients first undergo tests and undergo a medical examination.
Augmentation mammoplasty uses general anaesthesia.
At the beginning of the operation, the surgeon makes small incisions, then prepares a "pocket" for the implants. The optimal location is considered to be under the pectoral muscle – so the implants do not come into contact with the mammary glands and do not affect lactation.  The incision site is closed with cosmetic sutures, a sterile bandage is applied, and compression underwear is put on.
For all, without exception, CatchLife Aesthetic specialists in Turkey, mammoplasty is not only a profession but also an art.
The work of our specialists in Turkey is distinguished by the highest professionalism and impeccable quality.  At the same time, we offer prices for such an operation as breast plastic surgery that are affordable for almost every woman.
Patients come here from all over the world:
Mammoplasty in Turkey is constantly developing, new technologies are being introduced at the CatchLife Aesthetic clinic.  And the number of grateful customers is growing every day.
So, you decided to have breast augmentation in Turkey?  Our professionals will examine you and help you make the right decision.  CatchLife Aesthetic in Turkey is exactly the place where you will become the owner of perfect breasts for adequate money.  We make beauty accessible!
Contact Us
Have Questions?
Get in touch!
Altinkum Mahallesi Ataturk Bulvari
No: 116/AB Konyaalti, Antalya, TURKEY