There are many things to consider when choosing breast implants, including the type of implant itself. Many plastic surgeons offer different types of breast implants and you should discuss your options with your doctor so that you can make an informed decision about which implant will be best for you.
Over 300,000 women underwent breast implant surgery in 2015 alone, with more women choosing to undergo the procedure than ever before. But with so many choices available to you, it can be difficult to decide which breast implant type (also known as saline vs silicone) is right for you. We've outlined some of the major differences between different types here and given you some tips on how to choose between them when it comes time to undergo your own surgery.
Here's what you need to know about the different types of breast implants available today.
What Are the Different Types of Breast Implants?
The right breast implant type can have a significant impact on how your breast look, feel, and function. Here are some of the most common types available today.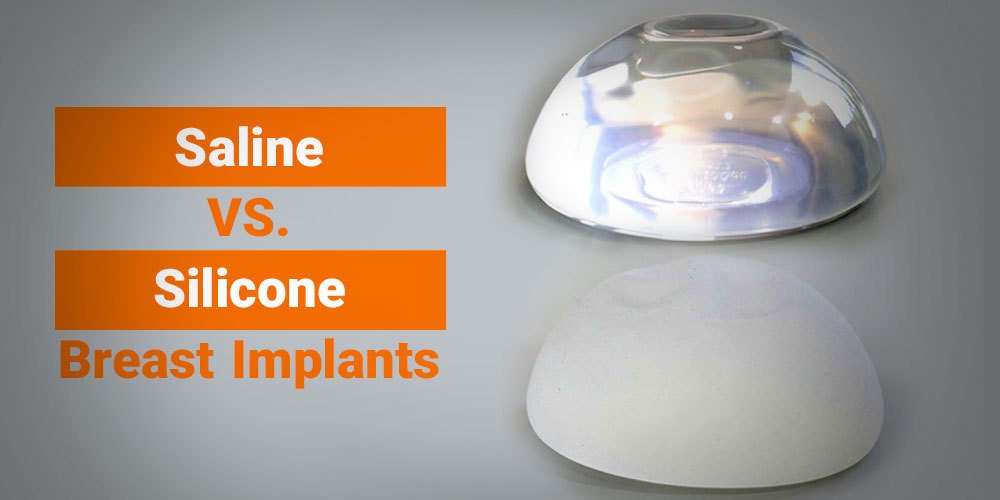 I. Silicone Gel Implant
This type of implant has soft gel-like consistency that feels similar to natural breast tissue and is considered one of the most popular implants in the market today because it can help produce a better cleavage line and create more natural-looking curves. The downside to this type of implant is that it may be susceptible to ruptures due to thinning silicone around the edges. Women who take hormonal medications or who smoke should not use this type of implant. These women are at higher risk of developing complications such as capsular contracture, which could result in their breasts becoming hard, painful, and distorted.
II. Plastic Shell Implant
These implants were once very popular but fell out of favor after many cases were reported where the shells had disintegrated into particles inside the body. Today's plastic shell implants are stronger than before so they don't pose the same danger as before but they do carry an increased risk for rupture if something pushes against them too hard. They also require frequent MRI scans to check for any changes that could lead to ruptures.
However, patients with tuberous breasts or those looking for maximum projection may benefit from these implants.
III. Saline Implant
Saline implants are filled with sterile salt water and placed beneath the chest muscle during surgery. Their advantage over silicone gel implants is that saline fills out the area between skin and pectoral muscles, giving you a rounder, fuller shape.
Unlike other types of implants, saline breast implants cannot burst under pressure so there is no need for routine MRI tests like with other options.
Mini Implants Vs. Regular Implants
Regular implants are inserted behind the breast tissue. Mini implants sit inside the chest. If you have low-set breasts, it might be best to get mini implants. Regular implants may look too high on a flat chested person. But if you want an uplifted look then regular implants are your best bet. You should also take into account how much money you have and what type of lifestyle you lead. If you lead a more active lifestyle and will be using the implants often then larger implants are better. If not, go with smaller ones.
Round vs. Almond Shaped
If you have very small breasts, you may find round implants easier to conceal. If your breasts are wide set or you have a petite frame, almond shaped implants may be a better choice. Almond shaped implants can provide fuller, more natural looking breasts and can give a pleasing curve to the bustline when the implant sizes match your chest measurements. On the other hand, many women with ample chests prefer round implants because they do not protrude as much and they make it easier to wear clothing without exposing any part of the breast.
In general, most women will choose an implant size that matches their chest measurement. For example, if you measure 34 inches around your chest at its widest point then an implant size of 350 cc would be appropriate.
Breast Implant Surgery in Turkey
You can choose our clinic for all breast aesthetic treatments such as breast enlargement, breast reduction, asymmetric breast treatment, renewing your implants in Turkey. Your treatment will be performed by one of Turkey's most experienced and prestigious general surgeons in operating room conditions.
Necessary post-oparative care procedures are also carried out. The staff of our clinic will assist you in all matters you need, such as accommodation, hospitalization, treatment process, transportation, and flight ticket transactions.
You can get treatment for even less than half of the prices in your country by calling us right away. Call us now to make an appointment, to find out the answers to your questions and to find out the prices.
Our contact information is in the Contact Us section of our website.
Contact Us
Have Questions?
Get in touch!
Altinkum Mahallesi Ataturk Bulvari
No: 116/AB Konyaalti, Antalya, TURKEY